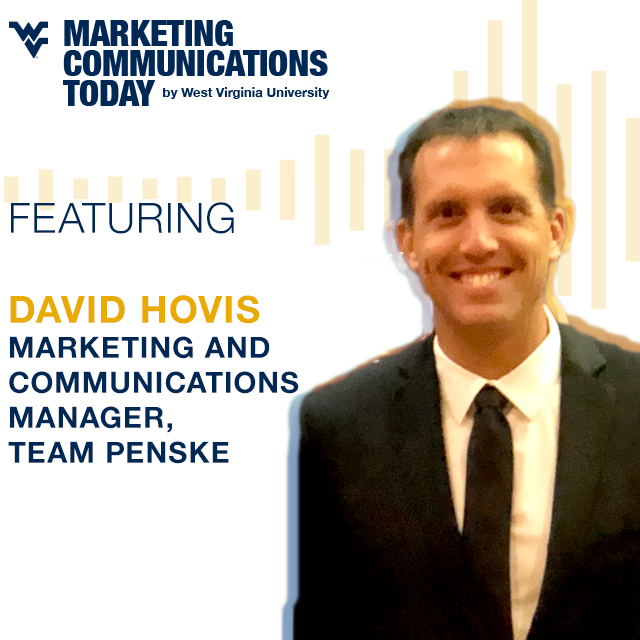 Deciding to shift your career can be challenging. Joining us today, David Hovis, marketing and communications manager for Team Penske, went from being a history major to changing his focus on PR. David will share what brought him to racing public relations, how his role has evolved and advice on how you can switch or start your career in PR.
About Michael's Guest: 
David manages day-to-day public relations efforts for the No. 6 and No. 7 Acura Team Penske ARX-05 DPi entries competing full-time in the IMSA WeatherTech SportsCar Championship. David also manages the Team Penske eSports team, content and maintenance of teams' official website, as well as assists with media guides, driver appearances, and is a designated at-track public relations and sponsor relations manager at all IMSA WeatherTech SportsCar Championship events for Helio Castroneves, Juan Pablo Montoya, Dane Cameron, and Ricky Taylor.
---
WVU Marketing Communications Today is hosted by Michael Lynch from West Virginia University which is a program on the Funnel Radio Channel.