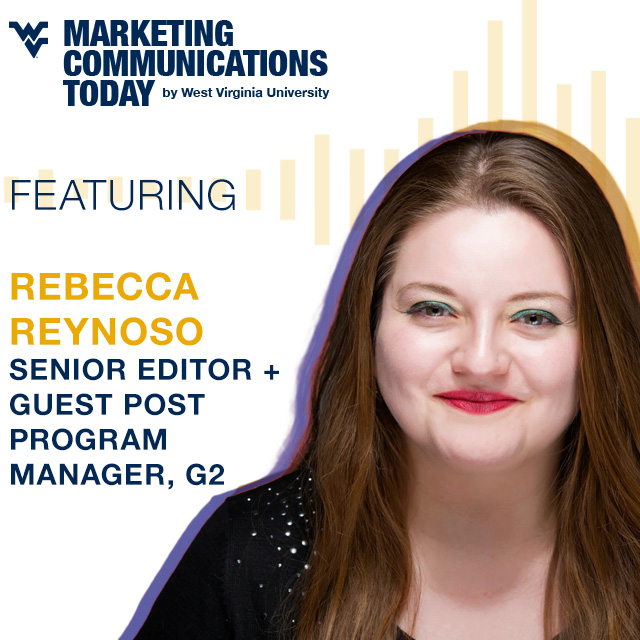 Learn about the power of guest posting (guest blogging) and why it's an important tool for marketers of all levels to utilize. Use it for brand recognition, building backlinks to your site, sharing your knowledge and expertise on certain topics, and increasing your trustworthiness in your business niche. Discover why it's valuable for freelancers and solopreneurs to implement as well! Join Rebecca Reynoso, Senior Editor + Guest Post Program Manager at G2 for "What is Guest Posting and Why You Should Start Using it for Your Brand" on the WVU Marketing Communications Today podcast.
About our Guest:
Rebecca Reynoso is the Senior Editor and Guest Post Program Manager at G2. She also works as a freelance editor and writer for a few small- and medium-sized tech companies, including Sales Hacker, Nextiva, and Databox. Outside of work, Rebecca enjoys watching hockey, cooking, and spending time with her family and cat.
---
WVU Marketing Communications Today is presented by the West Virginia University Reed College of Media, which offers renowned online master's degree programs in Marketing Communications.