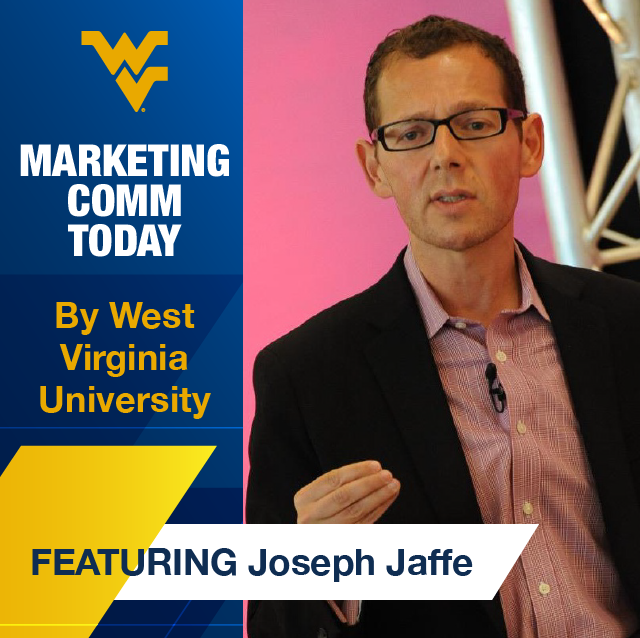 Our host for this episode of West Virginia University's Marketing Communications Today is Nathan Pieratt. His guest is Joseph Jaffe, CEO and Co-Founder of Evol8tion. Some of the topics they may be covering in this interview include: 
What is Survival Planning? Why do you believe everyone is in the survival business?
You mention 4 reasons why companies are "Built to Suck." Can you list and describe them?
Why do companies struggle so much with the concept of "failure"?
A real interesting approach is this idea of embracing your heresy? What does this mean? Can you give some examples of "heresy marketing"?