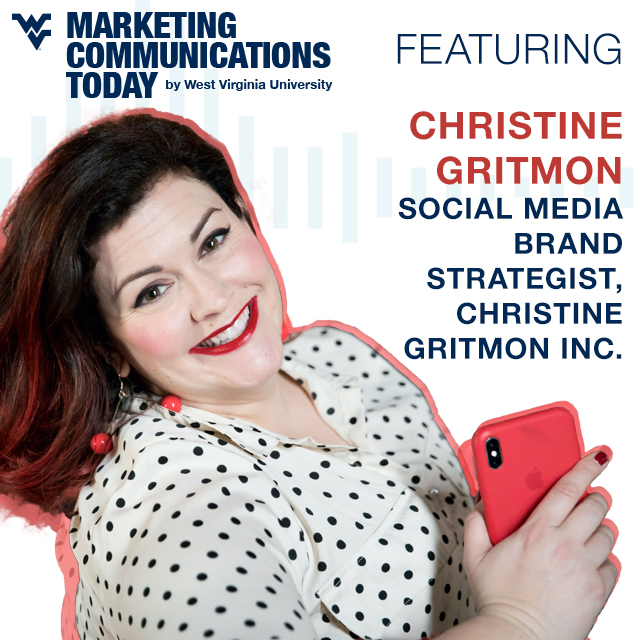 Personal brands aren't just for online lifestyle influencers. In fact, personal brands have been a key part of professional networking forever! And if you've ever met anyone, guess what: you've already got one. We'll discuss personal branding in the professional sphere, and how to take control of yours so that you're known and remembered for the right things. 
Join Christine Gritmon as she empowers small business owners and solopreneurs to tell their own stories on social media. You CAN do it – she'll teach you how! She's spoken on stages worldwide and is a frequent expert guest on podcasts, live streams, Twitter chats, and blog posts, as well as hosting her own weekly live show.
---
WVU Marketing Communications Today is presented by the West Virginia University Reed College of Media, which offers renowned online master's degree programs in Marketing Communications.