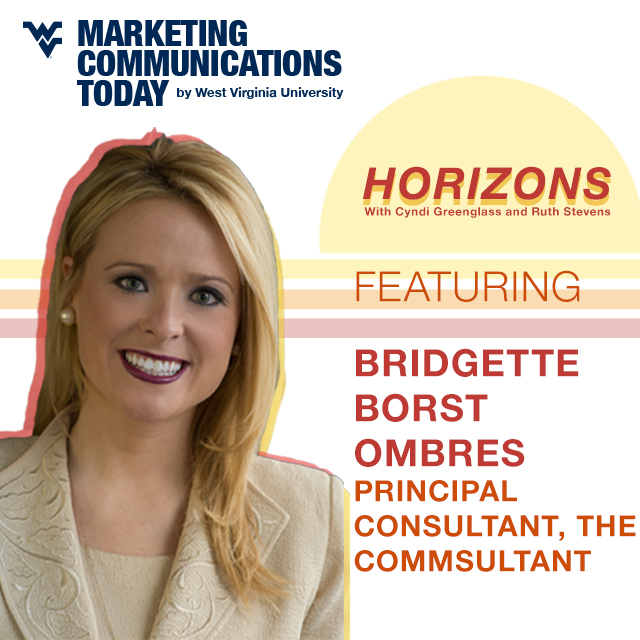 Leaner staffs, fewer journalists in the newsrooms, and a growing suspicion regarding the integrity of earned media have placed the PR profession in potential peril. But today's guest, Bridgette Borst Ombres, remains optimistic about media relations. Some things have not changed in the profession, she says, including the ongoing challenge of attribution and measurement. But join us, as we explore what has changed in media relations including AI, the rise of live audio, niche publications, and paywall journalism.
About our Guest:
Bridgette Borst Ombres is a former TV news reporter turned PR and marketing professional with nearly 15 years' experience working in communications across agency, corporate and nonprofit. Bridgette has media trained more than 350 spokespeople for organizations around the country and has consulted for brands such as Google, LG, Angry Birds, Vestas, Boy Scouts of America and Earth Day Network.
Bridgette heads up The Commsultant, a boutique PR agency specializing in communications planning, thought leadership and media strategy.
Through the years, Bridgette has worked to place hundreds of students and young professionals in internships and jobs. She is passionate about mentoring and professional development.
Based in Pittsburgh, Pennsylvania, Bridgette lives with her husband, David and four-year-old daughter, Brielle.
---
WVU Marketing Communications Today: Horizons is presented by the West Virginia University Reed College of Media, which offers renowned online master's degree programs in Marketing Communications.