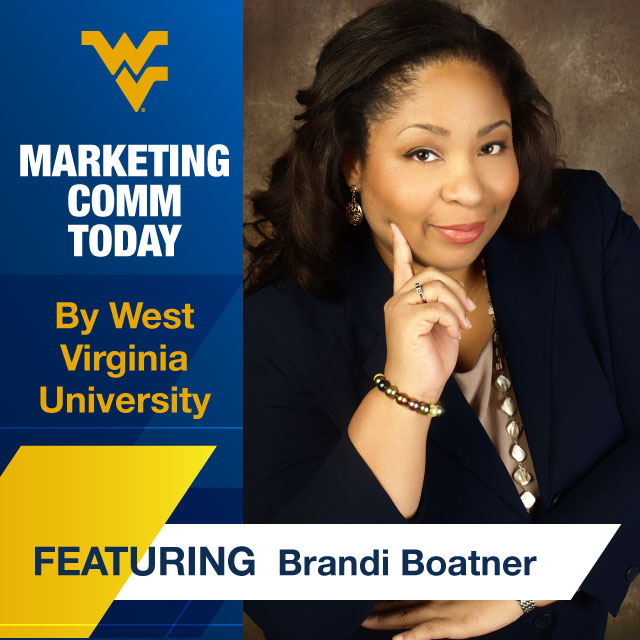 Graduating seniors in communications and marketing are facing the daunting prospect of trying to enter the job market during the COVID-19 pandemic. This will not be an easy task. Nearly 4 million students in the US are set to graduate this year in spring 2020. With the world in crisis and uncertainty ahead, the environment continues to be dynamic and fluid. While we can't predict what the future holds for students and graduates in the short-term, we can help prepare and equip students with information and tips for their upcoming employment journey.
About Karen's guest:
Brandi Boatner
Social and Influencer Communications Lead, Global Markets
Brand Communications Manager, IBM Corporate Communications
Brandi Boatner is an award-winning digital communications professional and prolific public speaker based in New York City. Currently, she serves as the social and influencer communications lead for Global Markets in IBM corporate communications, a newly created position. Her responsibilities include developing a consistent approach to how global markets drive engagement across digital and social platforms, key events and with influencers (both nternal and external) around strategic communications narratives such as Hybrid Cloud, Blockchain, artificial intelligence, and cybersecurity.
Additionally, Boatner has extended responsibilities serving as the Brand Communications Manager for IBM Marketing supporting external engagements including press, events and social media for IBM's Senior Vice President of Digital Sales and Chief Marketing Officer.
Recently, Boatner was inducted into the Loyola University New Orleans School of Mass Communications Hall of Fame known as the Den of Distinction, the youngest member ever inducted. She was also honored and inducted into the Public Relations Student Society of America (PRSSA) Hall of Fame in late 2018.
Brandi is a true advocate for diversity and inclusion serving as a member of IBM's Diversity and Inclusion Council and also serves as the former chair and current professional development chair of the IBM Black Network of New York business resource group. Given her efforts around diversity in the public relations industry, she is one of more than 40 PR leaders featured in the book Diverse Voices: Lessons in Leadership published by the Public Relations Society of America Foundation. Boatner is very active in the public relations industry where she holds several leadership positions within PRSA on both the local and national levels. She speaks all around the US and the world on a variety of industry and marketplace topics and enjoys traveling, shoe shopping, and spending time with family and friends in her hometown of New Orleans.
---
WVU Marketing Communications Today is hosted by Karen Freberg from West Virginia University which is a program on the Funnel Radio Channel.