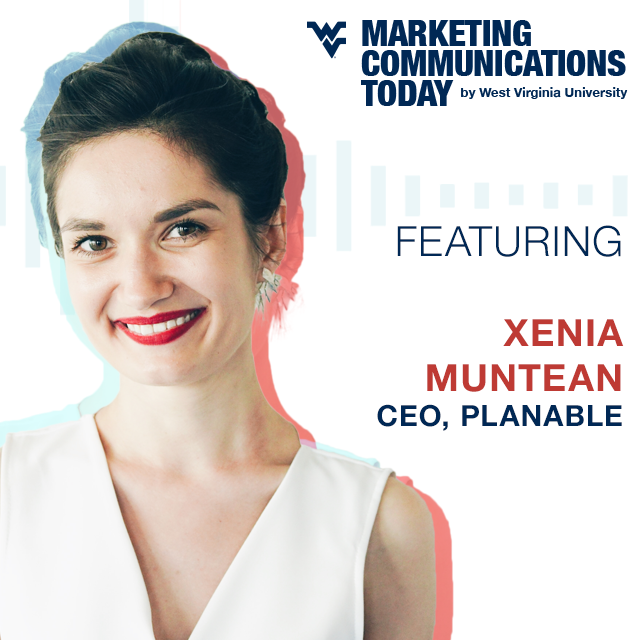 COVID-19 has forced marketing teams to rapidly adapt their communication and operational strategies to a work from home environment. With these highly collaborative teams forced to adapt to virtual methods how do they preserve productivity and inspire creativity? Join special guest Xenia Muntean, CEO of Planable, for a discussion about how effective teams are overcoming obstacles and achieving great success in a world of forced innovation and adaption.
About Cyndi's guest:
Xenia is the CEO and Co-Founder of Planable, a content review and marketing collaboration platform used by over 5,000 teams behind brands such as Hyundai, Christian Louboutin, Viber, and the United Nations. Prior to launching Planable, at 20 y.o. she built a digital marketing agency and led social for clients such as Coca-Cola.
Xenia has been recognized on the Forbes 30 Under 30 list and she spoke on the Innovation Stage at Cannes Lions in 2018. Xenia graduated Tim Draper's startup academy in Silicon Valley and took Planable through the Techstars London accelerator in 2017. She has also published a book – The Manifesto on Content Marketing Teams and has launched her own podcast – People of Marketing.
---
WVU Marketing Communications Today is hosted by Cyndi Greenglass from West Virginia University which is a program on the Funnel Radio Channel.