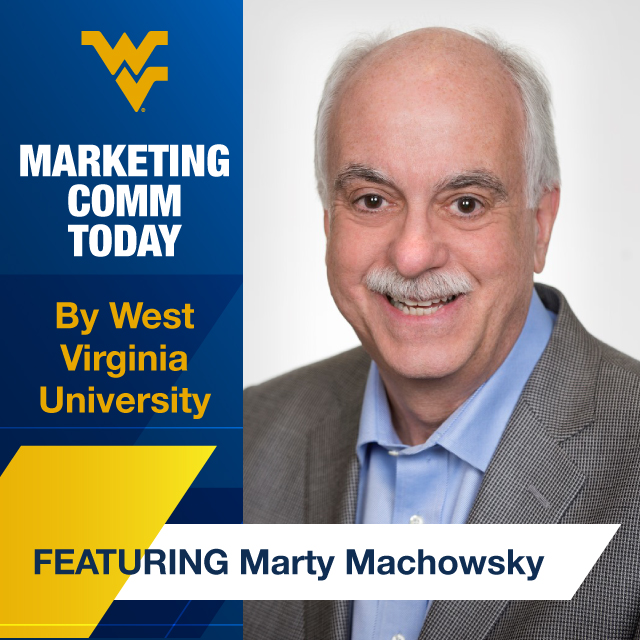 Twenty years ago, communications was a sub-category in PR. In the 1980s and 1990s, PR professionals spent their working hours on crisis communications, employee communications, shareholder communications, marketing communications, etc. These were targeted, specialized forms of PR.
Today the profession has evolved to the point that communications/PR is now part of integrated marketing communications. Or is it integrated communications marketing? This episode is hosted by Matthew Cummings and he welcomes his guest, Marty Machowsky.
About our guest:
Marty Machowsky is a communications and marketing professional with expertise in technology, health care, corporate affairs, financial services, and crisis communications.
Marty has supported a broad range of clients including major brands such as GE, Logitech, Microsoft, Pfizer, AT&T, Samsung, Verizon, S&P, Blue Cross/Blue Shield, and startups. He has handled a range of corporate, thought leadership, marketing, and public policy issues. He has worked extensively with CEOs, marketing and communications teams, investor relations groups, government relations offices, and corporate counsels.
Marty led a corporate affairs initiative for a major pharmaceutical company focusing on direct-to-consumer advertising of prescription medicines. He managed a program to promote the parental control feature of Microsoft's Xbox 360. Marty served as communications director and spokesperson for the musicFIRST Coalition, a coalition of the music community. And he helped Bonneville Communications reposition its flagship media property (WTOP) from the AM dial to the FM dial in Washington, DC, while shifting its classical music library to a local public radio station.
Several projects Marty directed and supported won public relations awards. This includes the Mercury Awards Edelman received for a project on high-definition television he managed for the National Association of Broadcasters and a Sabre Award for a project he supported for the American Beverage Association. Inova Health System won a Thoth Award from the National Capital Chapter of the Public Relations Society of America (PRSA) for a project Marty directed. And McGuireWoods Consulting was awarded Best in Show at the PRSA's 65th Annual Virginia Public Relations Awards.
Marty is president of 90Degree Communications. He has held positions at Finn Partners, Widmeyer Communications, McGuireWoods Consulting, Edelman, and Issue Dynamics. He served as Legislative Director to Rep. Rick Boucher (VA), and Chief of Staff to Audrey Moore, former chair of the Fairfax County Board of Supervisors. Marty was also Press Secretary and Legislative Assistant to former representatives John LaFalce (NY) and Andy Maguire (NJ).
Marty earned a Masters of Arts degree in political science from The Pennsylvania State University and pursued doctoral studies at Washington University in St Louis. He began his career in Washington when he was selected to participate in the American Political Science Association's Congressional Fellowship Program.