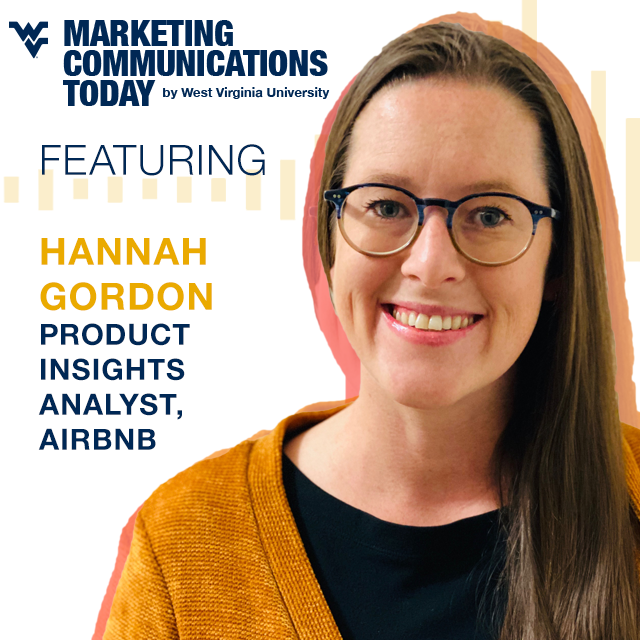 What is a product insight? How do we find insights? In today's conversation, Hannah Gordon, product insights analyst for Airbnb, will dive into why product insights matter, how to find insights and when to use them. Hannah will share tips on how she uses insights in her day-to-day at Airbnb to influence stakeholders and build products to delight users and meet business goals.
About Cyndi's Guest:
Hannah Gordon is a mixed methods researcher and a '14 graduate from WVU's IMC program. She is also a graduate from WVU's Reed College of Media. Hannah has a passion for combining qualitative and quantitative research methods to recognize trends, develop strategies to achieve business goals, influence stakeholders and build products users love. Hannah is currently a product insights analyst at Airbnb, where her research is focused on driving product and policy improvements. Prior to joining Airbnb, she was a research analyst at JustAnswer, where she took a data-driven approach to solving user problems and reducing overhead business costs. Hannah lives in San Francisco with her husband, who is also a WVU graduate.
---
WVU Marketing Communications Today is presented by the West Virginia University Reed College of Media, which offers renowned online master's degree programs in Marketing Communications.