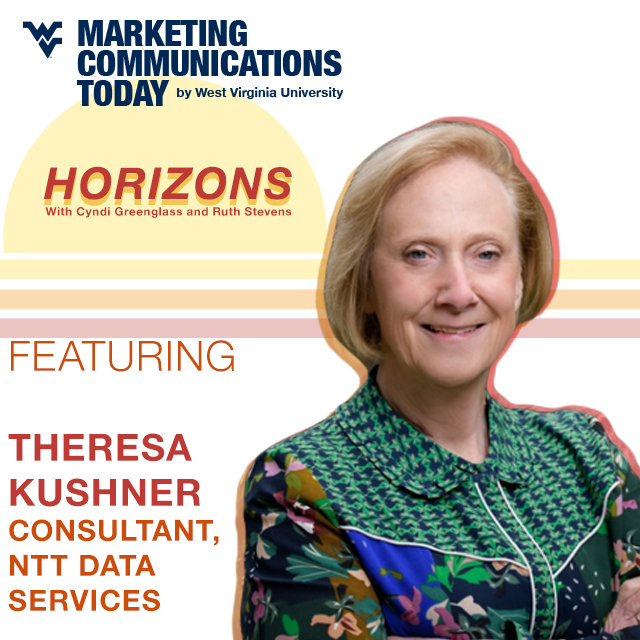 In this provocative episode, database management expert Theresa Kushner explains why she believes that the marketing profession as we know it today is obsolete. What does this mean for the future of the marketing discipline, and for organizations as a whole? Listen here to find out.
About our Guest:
Theresa Kushner
Theresa Kushner turned her master's degree in journalism from UNT into a career in high technology. For over 25 years she has led companies – like IBM, Cisco Systems, VMware, Dell/EMC, and NTT DATA – in recognizing, managing, and using the information or data that has exploded exponentially. Using her expertise in journalism, she co-authored two books on data and its use in business: Managing Your Business Data: From Chaos to Confidence (with Maria Villar) and B2B Data-Driven Marketing: Sources, Uses, Results (with Ruth Stevens). Today, as the "Data as an Asset" lead for NTT DATA, Theresa continues to help companies gain value from data and information. For her efforts in leading analytics, Theresa was inaugurated into the Analytics Hall of Fame at Pace University in New York in March 2019. She currently serves as an AI/Analytics consultant in the Data & Intelligent Automation group with NTT DATA.
---
WVU Marketing Communications Today: Horizons is presented by the West Virginia University Reed College of Media, which offers renowned online master's degree programs in Marketing Communications.